Have Fun With Friends at Green Oaks Tavern
Live Music, Cocktails & Beer in Humble
Green Oaks Tavern is located in a historic building constructed in 1928, which has been home to the Humble City courtroom, the jail, the fire department and the county library. We are honored to make this Humble's neighborhood gathering place at luckybird. You can have a drink, laugh, visit with old friends, make new friends, enjoy live music or just unplug and unwind. It is our pleasure to know you and to serve you.
Debbie & Steve Bixby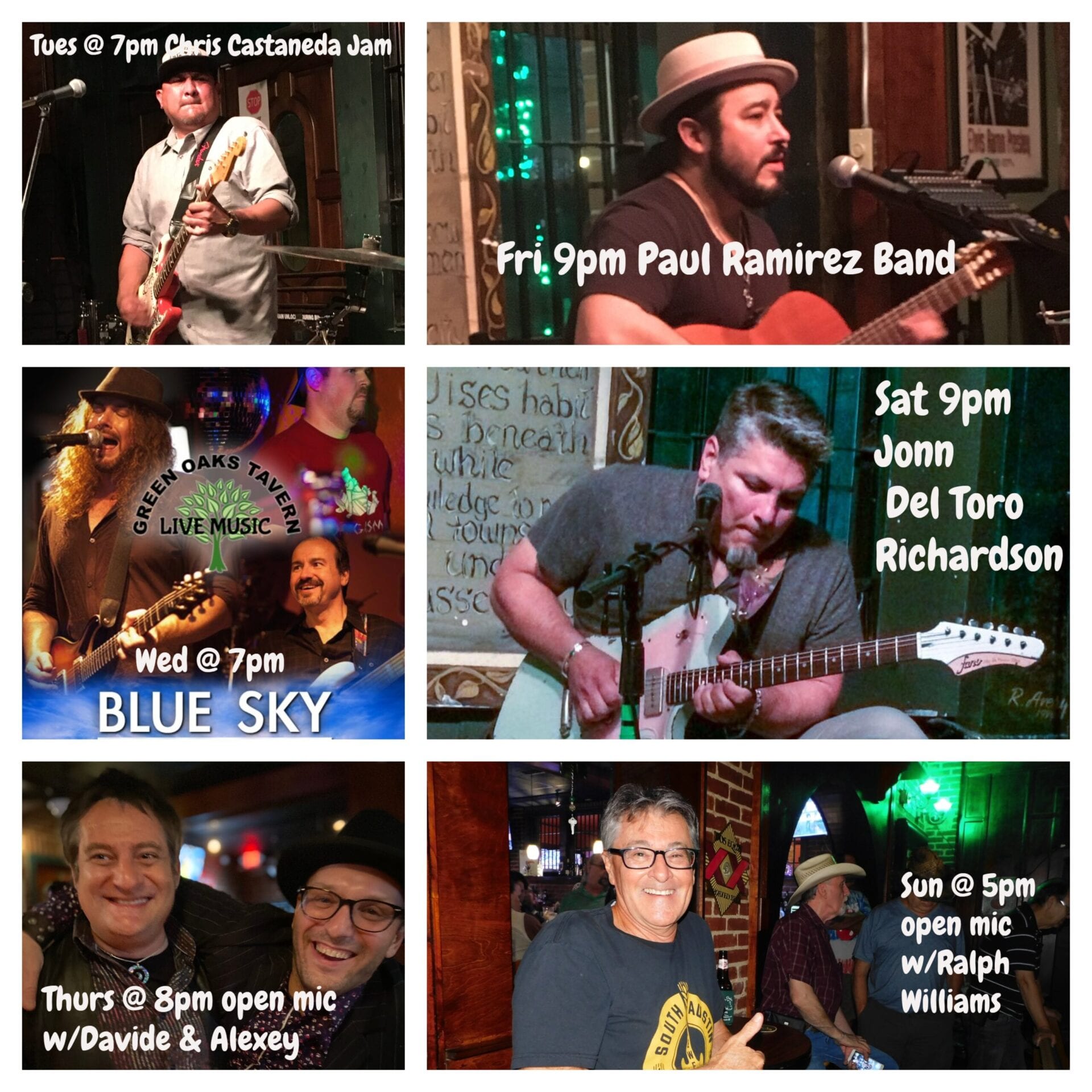 The week of April 19th at Green Oaks Tavern --
Monday - closed
Tuesday 7pm - Chris Castaneda Jam
Wednesday 7pm - Blue Sky Band
Thursday 8pm - Open Mic with Davide Sponza & Alexey Zilov
Friday 9pm - Paul Ramirez Band $10
Saturday 9pm - Jonn Del Toro Richardson $10
Sunday 5pm - Open Mic with Ralph Williams
Reservations are recommended!
Call 281-570-4344, Facebook message or email greenoakstavern@gmail.com.
Check for updates under the calendar tab!
211 E Main St, Humble, TX 77338