Have Fun With Friends at Green Oaks Tavern
Live Music, Cocktails & Beer in Humble
Green Oaks Tavern is located in a historic building constructed in 1928, which has been home to the Humble City courtroom, the jail, the fire department and the county library. We are honored to make this Humble's neighborhood gathering place. You can have a drink, laugh, visit with old friends, make new friends, enjoy live music or just unplug and unwind. It is our pleasure to know you and to serve you.
Debbie & Steve Bixby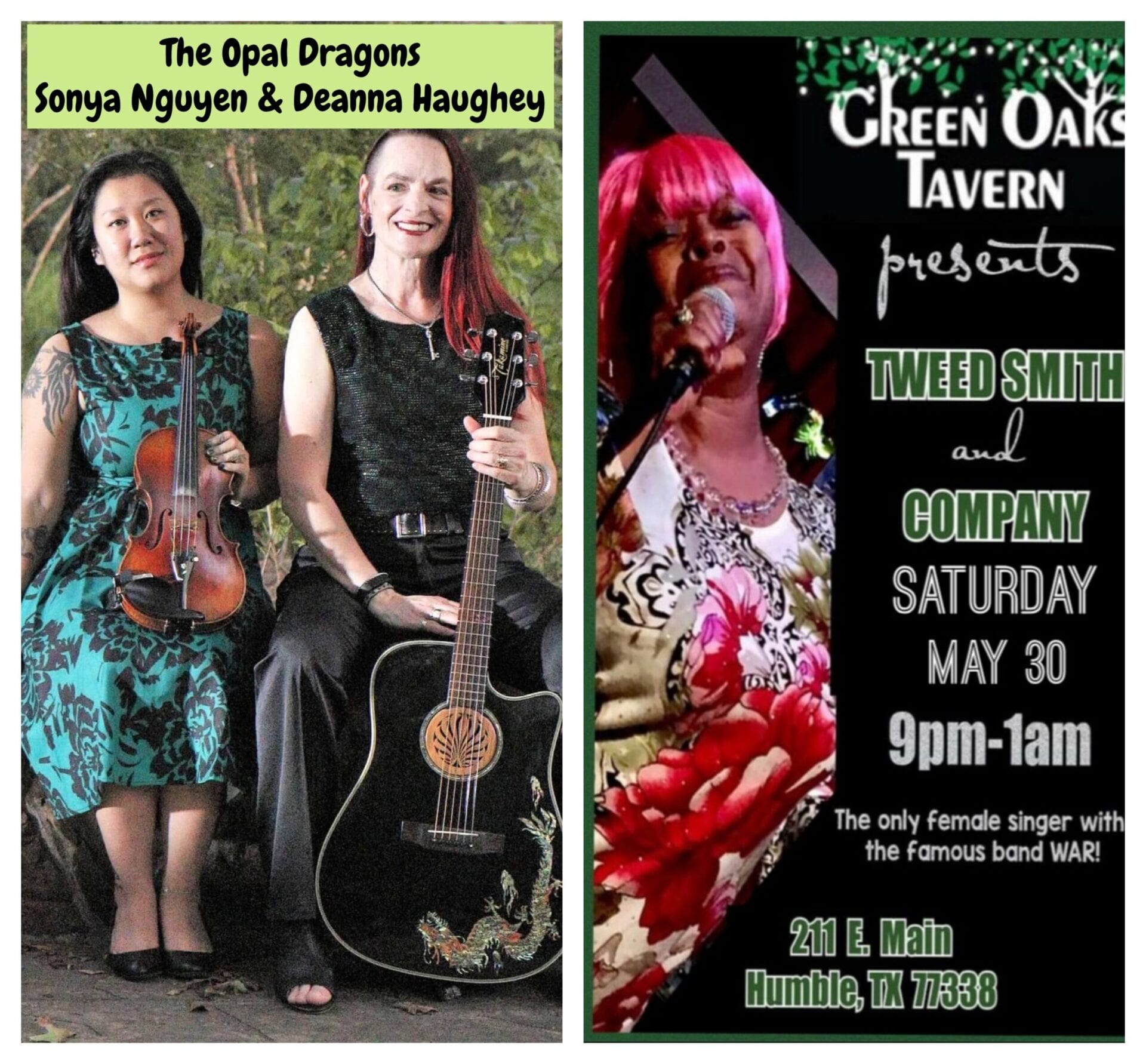 THIS WEEK'S SCHEDULE
FRIDAY MAY 29th 9pm - THE OPAL DRAGONS -Deanna Haughty & Sonya Nguyen - $5 cover
SATURDAY MAY 30th 9pm - TWEED SMITH & COMPANY - $10 cover
We are open Tuesday thru Sunday at 4pm.  Due to the capacity restrictions, we don't yet have live music scheduled for week nights this week.  Please check our menu page for our Happy Hour Specials!

Because of the temporary restrictions, reservations are recommended.  Please contact us by email at greenoakstavern@gmail.com, by phone at 281-570-4344 or by Facebook messenger to reserve your seats.   These rules are new to all of us, and we will try our best to follow correct procedures while we welcome back our customers.  Of course, we have made efforts to have our place as clean as humanly possible, and we will have the safety of our customers as our first priority.  
Thank you, 
        Debbie & Steve          
211 E Main St, Humble, TX 77338