Have Fun With Friends at Green Oaks Tavern
Live Music, Cocktails & Beer in Humble
Green Oaks Tavern is located in a historic building constructed in 1928, which has been home to the Humble City courtroom, the jail, the fire department and the county library. We are honored to make this Humble's neighborhood gathering place. You can have a drink, laugh, visit with old friends, make new friends, enjoy live music or just unplug and unwind. It is our pleasure to know you and to serve you.
Debbie & Steve Bixby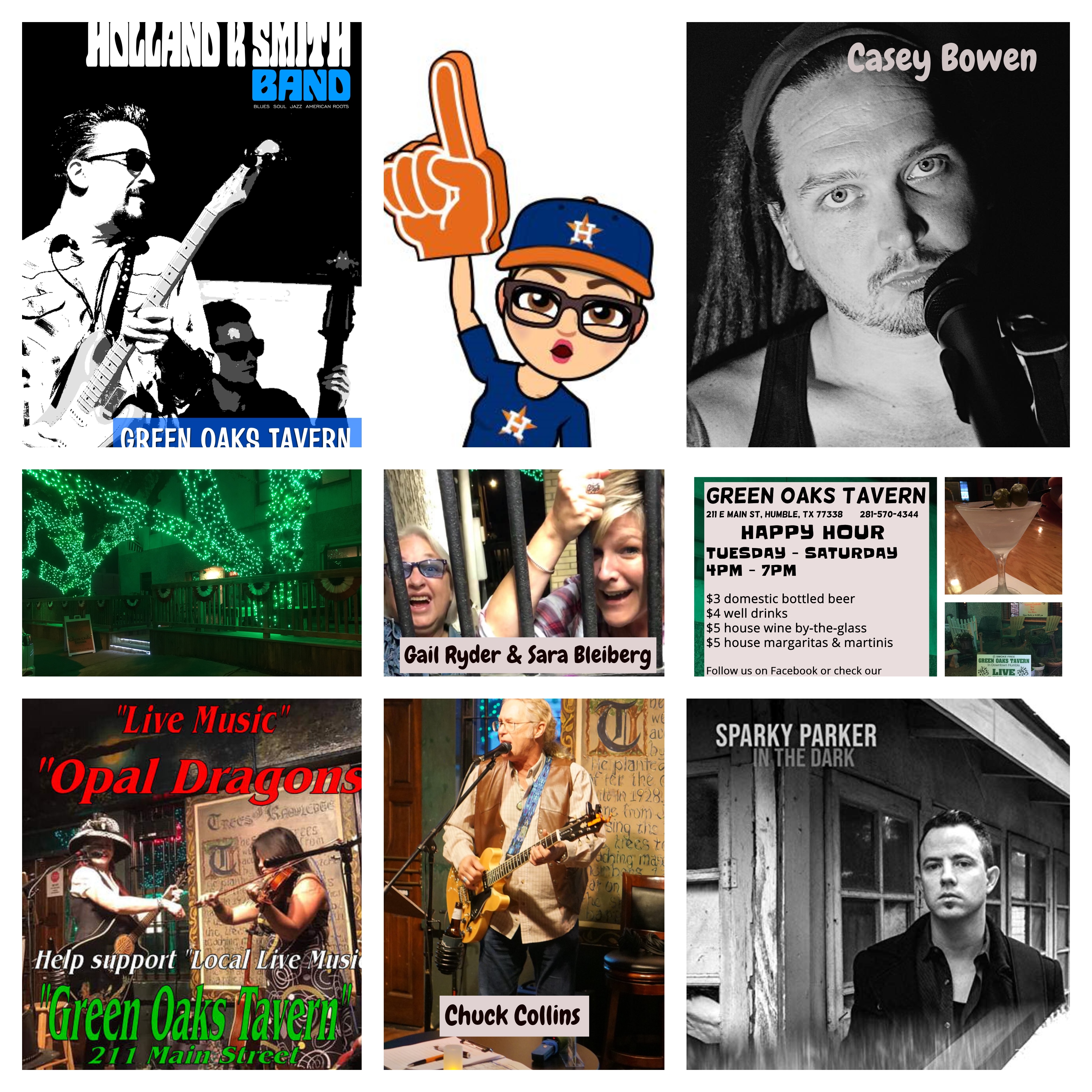 LIVE MUSIC 6 NIGHTS A WEEK
 The week of October 14th at Green Oaks Tavern
Tues  3pm - Open for Astros vs Yankees Game 3  & 7pm - Casey Bowen "Under The Oaks"- No Cover
Wed  7:30pm - The Opal Dragons - Deanna Haughey & Sonya Nguyen - No Cover
Thurs  8pm - Open Mic hosted by Sara Bleiberg & Gail Ryder - No Cover
Fri  9pm - HOLLAND K SMITH BAND $10
   Sat  9pm - SPARKY PARKER BAND $10
     Sun  6pm - Open Mic hosted by Chuck Collins - No Cover!
211 E Main St, Humble, TX 77338